Taddie's Tales Demo
A downloadable game for Windows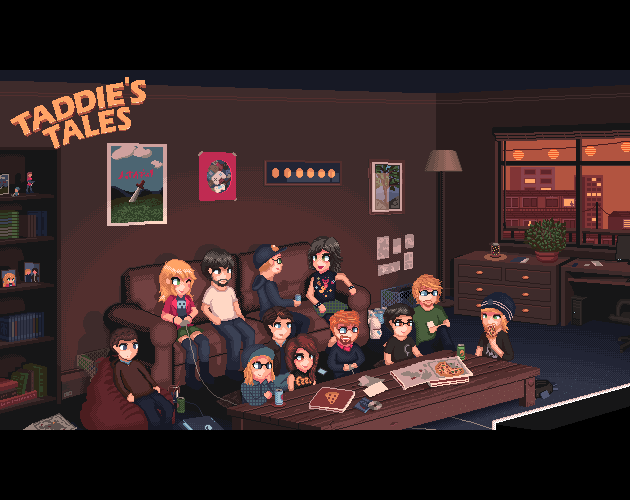 *Note - this is just a short demo!
We're ready to show you our latest demo. You can play a couple of levels from the first two worlds, and take part in an endless wave arena mode. The game is still in it's early stages and may change! Currently our demo will only be playable on Windows, but we're working on that!

If you get a chance to play the demo, we'd love for you to join our Discord server to post your feedback. You'll receive updates first, demos, and possibly prizes.
Once you get a taste of the four levels available, give the arena a go! Tweet us @TaddiesTales with a screenshot if you can!
Controls:
With controller:
A - Jump
B / Right Bumper - Slide
Y - Teleport
Right Trigger (hold down) - Run
Control Stick/D-Pad Down - Crouch
Control Stick/D-Pad Right - Move Right
Control Stick/D-Pad Left - Move Left
Start - Pause Game
Back - Reset Game
With keyboard:
Space bar / C - Jump
Tab / X - Slide
Z - Teleport
Shift (hold down) - Run
Down Arrow - Crouch
Right Arrow - Move Right
Left Arrow - Move Left
P - Pause Game
K - Reset Game
O - Mute Background Music
Download
Click download now to get access to the following files: