StarShip Hamster
Crash landed without enough energy to make it home? Hordes of bug creatures coming to eat you? Rely on your trusty StarShip Hamster! Fire your turret with MOUSE CLICK, or hit a blast radius attack with SPACE to fend off your enemies. These will reduce his health though, so be sure to **keep Hammy alive** with all these cabbages lying around!
If you encounter problems, please try the Windows version of it!
Controls:
On Foot:
* WASD - Movement
* Space To Jump
* E to Enter your Turret
In Turret:
* Mouse to Aim
* Mouse 1 To Fire
* E - Exit your Turret
* SPACE - Fire your Blast Radius!
* R - Restart
* M - Menu for Volume and Mouse Sensitivity
* Art + Dev - Maytch
* Audio + Dev - davekingcool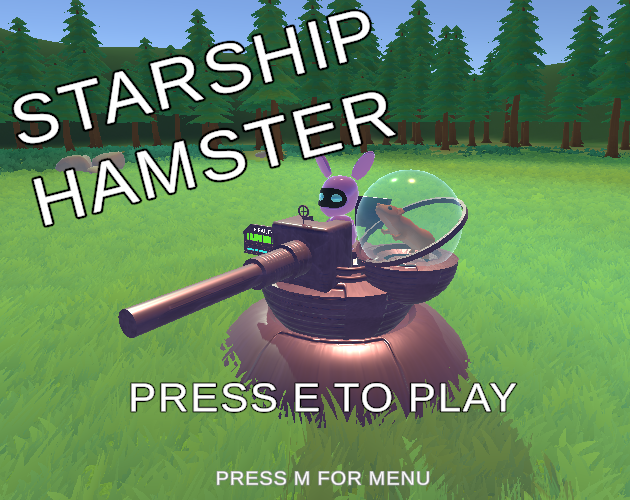 Comments
Log in with itch.io to leave a comment.
I love this game, the sound, enemies, and everything is really well done!